Online store

For many companies it is an excellent way not only to increase local sales but even for a complete business conducted particularly via the Internet. That is why it is worth taking care of the best possible development of the store system, interesting appearance, distinguishing the website from many other places on the Internet, and wide possibilities of expansion and adjustment to changing market conditions.
Main features of an online store
Easy to use
Open structure allowing development
Thousands of ready extensions
Analytics and reporting
Responsive / mobile version of the online store
Managing many stores in one panel - Multistore
Main features of the store system
Ease of use
The store platform is intuitive and despite many functions it is easy to administer.
High sales effectiveness

Internet stores built on the Prestashop platform are characterized by easy operation and quick acquiring of new customers.
Open design

The store system offers thousands of ready-to-use extensions increasing its already large functionality.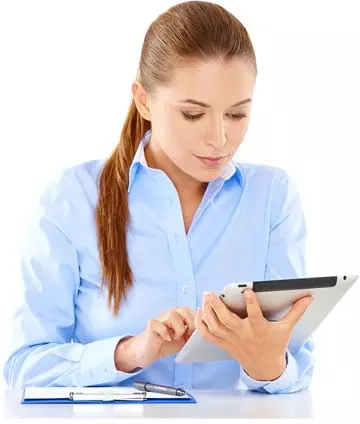 Advanced sales system
The offered store platform has been intensively developed since 2012. The online store provides not only basic store functions but also many advanced options.
SEO optimization

The online store offers many search engine optimization features that increase the visibility of your offer in search engines.
Multilingualism
In the era of the "global village" selling abroad is a real chance to develop and increase revenues. Thanks to the built-in multilingualism of the system, you can easily sell in many countries simultaneously using the same store.
Contact us and tell us about your idea for an online store.
What an online store offers
Manage a dynamic product catalog through PrestaShop's content management system. Whether your online store has a few or thousands of items, the PrestaShop dashboard allows you to conveniently manage your assortment, images, prices and inventory from a computer, laptop, tablet or smartphone. It allows you to import, export, set attributes, sort products, set discounts, and much more.
Product display
Attractive product display increases the value of the offer and makes it easier for the buyer to make a decision. The store system allows to display product list and the product itself in several different ways, allowing for optimal organization of shopping and presentation of the offer. A system of zooming images, product versions, information about discounts and rebates, displaying complex relationships between product features are just some of the features of the system.
Store and website management
Built-in page management system allows you to easily and conveniently place and edit information in the form of text, photos, tables and other forms of communication without the knowledge of html, but only through an editor similar to Word.
Optimization of an online store for search engines
One of the most important features of the store system is its optimization for search engines such as Google, which allows to increase earnings by attracting users searching for products in search engines.
Shopping cart and checkout system
Friendly shopping cart and checkout system makes it easier for the end user to finalize the purchase process. This reduces the number of abandoned shopping carts and increases buyer satisfaction.
Payment and delivery systems
The store system allows you to flexibly configure payment and shipping rules and methods. Many popular methods are built-in right away, which reduces the implementation effort and leaves a wide choice for both the seller and the buyer. The system allows to control shipping and payment rules depending on the weight or size of purchased goods, as well as the sales region. Payment systems also support payment control by the store system itself.
Marketing in the e-shop
The store system allows many different marketing mechanisms such as discount systems, referral systems, purchase history, recommended products, most frequently purchased products, latest products etc. This allows to increase the conversion rate and increase sales revenue.
User account system
The key to success is customer acquisition and retention. System of user accounts, login, order history allows to promote your store to users who have already used our offer.
Multilingualism
In the era of "global village" selling outside the borders is a real chance to develop and increase revenue. Thanks to the built-in multilingualism of the system, you can easily conduct sales in many countries simultaneously using the same store.
Online store security
Make your users feel secure during purchase. The system supports connection encryption (PCI or SSL), session authentication and enhanced security system where important actions are confirmed with additional parameters in the addresses. This guarantees the integrity of the entire process and makes any hacking attempt difficult.
Analytics and reporting
Analytics is the key to increasing revenue and optimizing performance. The seller has access to advanced statistics that analyze customer traffic to the site, sales, sources of visits, abandoned shopping carts, and much more. This makes it easy to find aspects that give room for growth.
Mobile version of the online store
The system also supports a special mobile version for users who want to browse an offer or make a purchase using a phone, smartphone or tablet.
Managing many stores in one administration panel
The combination of options to support multiple currencies, languages and domains allows you to expand sales to multiple addresses using the same store system.
Call us, let's talk about how to develop sales in Your
NEW STORE